Making decisions with your board? Get up to speed quickly.
Board members and executives have little time to go through documents before important meetings. They're always on the move, traveling between offices and working from home. Inboxes are stuffed with email messages. Sorting through different versions is a hassle
SavvyDox makes it easy to review a document anywhere, anytime. All the material is available through one app. Look over the changes with the tap of a finger. See who said what. Read through deals and proposals from the office, limousine, airport, plane, or hotel room. Decisions get made faster with less meeting time because everyone has the latest info.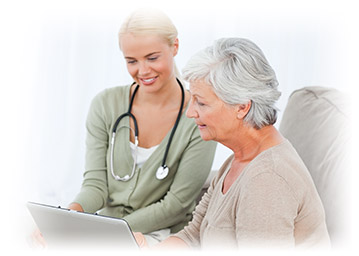 Visiting patients or clients? Go in prepared.
Social workers and mobile health care providers are always out on their rounds. They're visiting children, new mothers, the elderly, substance abusers, and other clients who can't come to the clinic or hospital. They need the latest details on a case before they visit, to refresh their memory or review notes from colleagues.
SavvyDox takes the stress out of managing paperwork. Case notes and procedures are in one place on your tablet — much less intrusive than a laptop. Read and add public or private notes to documents during a visit. Being informed means you can provide better personalized care.
Managing a construction project? The answers you need are at your fingertips.
Clients and contractors want answers right away, but you can't bring a tower of paper into the field. Digital documents are stuck on the office server, hidden in a complex folder structure. Pulling up the page you need can be time-consuming or impossible.
Trade all that for instant answers with a lightweight tablet and a single app. A few taps and you're reading securely without logging in to an office network. Read with confidence that you've got the latest version. Quickly jump to the pages that changed since you last read. Save time and money with fewer errors and mixups. Impress your clients with quick, professional access to documents.